The first Porsche 911 turbo
On August 29, 1974, on the 70th birthday of Louise Piëch (daughter of Ferdinand Porsche and mother of Ferdinand Piëch), a very special gift was presented to her. A Porsche 911 in silver metallic (VIN: 911 560 0042). What was special about it could not be seen at first glance. On the stern was the usual "Carrera" lettering. The body was narrow and only the sweeping rear wing gave an indication that something special was probably under the sheet metal cover.
In the rear of the 911 there was a 3.0 liter engine with an inconspicuous turbocharger attached to the rear silencer.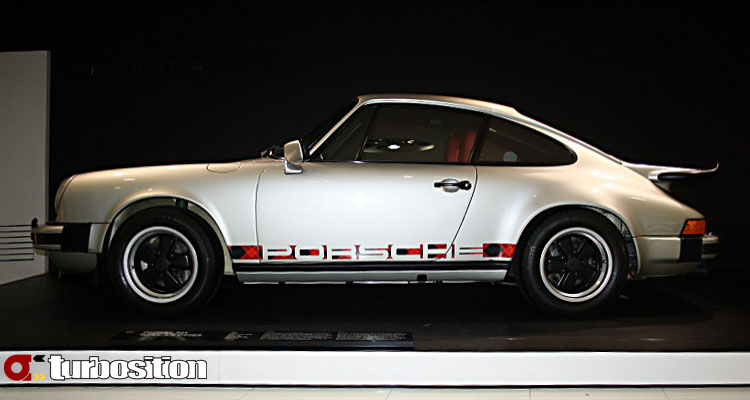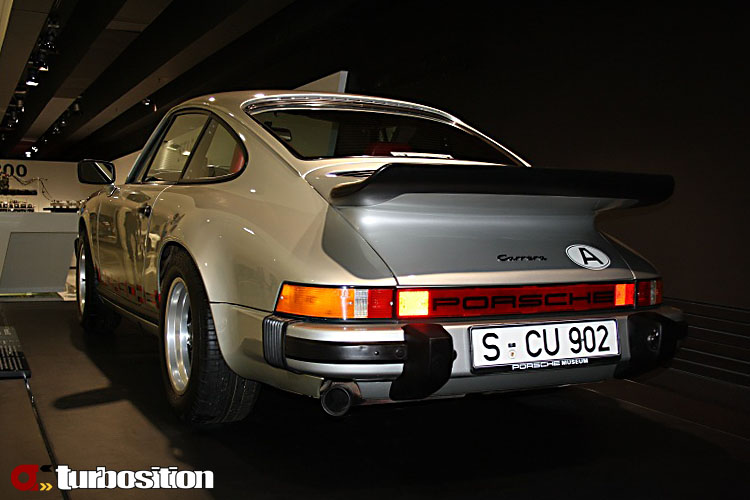 Tartan in red-blue characterize the interior. Moreover red leather on the seats and red deep-pile carpet. Also special is the rev meter which is from a Porsche 911 RSR an goes to 10.000 rpm.
A very special is the plate on the glove box cover with the initials of the owner "LP" and the inscription "Turbo Porsche N? 1, Stuttgart - Zuffenhausen, 29. Aug. 1974".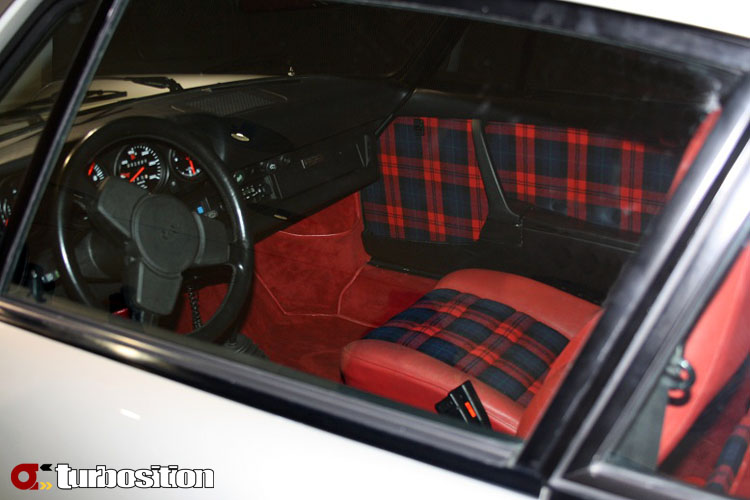 Today (2013) the Turbo has a mileage of 32000 km (19900 mi).