Porsche of the month: 2016-01
Porsche 917 Duo
Porsche 917 long tail (left) und short tail at Porsche Museum Stuttgart-Zuffenhausen.
Both were built in 1970 and got an 4.9 l 12-cylinder engine with 600 hp at 800 kg (1,760 lb).
So the short tail reachs a top speed of 340 kph (211 mph), which was outgo from the long tail clearly.
This one reachs legendary 386 kph (240 mph) in Le Mans.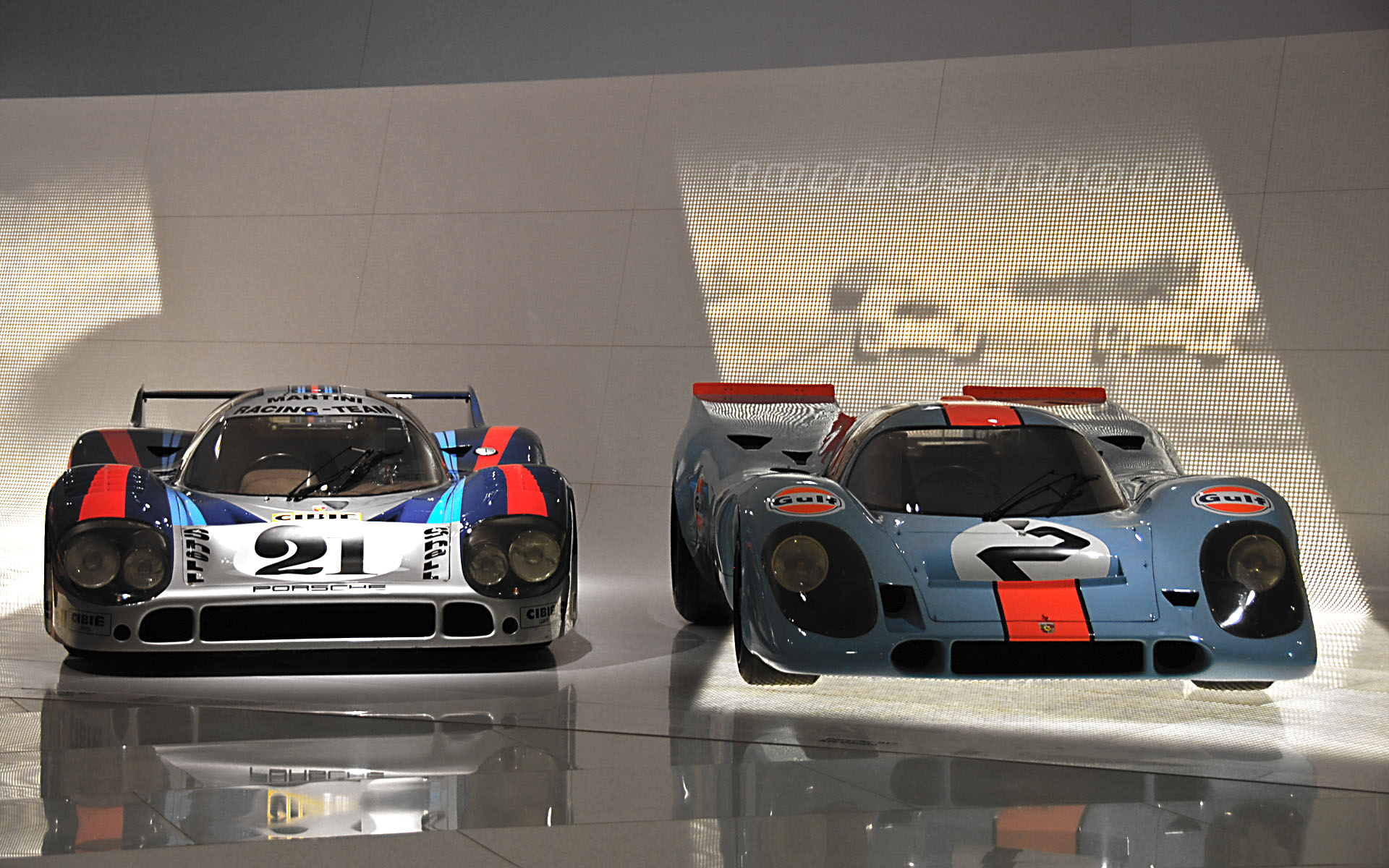 Photo:
Porsche Museum
---